Arts Access was very excited last month to host our first Vintage Club outing since March 2020.
With restrictions in Scotland lifting, Arts Access was keen to invite our Vintage Club members to an outdoor event which did not feel too crowded or busy, but which fulfilled the aims of a successful Vintage Club event – a chance to socialise while doing something new.
We decided to team up with Lissa from Joy Rides Edinburgh to offer Vintage Clubbers a trip round the Meadows on Betsy – a customised electric trishaw which takes two passengers. We had worked with Lissa to offer individual outings during the summer, and these had gone so well we wanted more people to have the chance to enjoy a stylish breath of fresh air.
Members of the Vintage Club were invited to book a time slot to take part in the day, and all eight spaces quickly booked up – lots of pedalling for Lissa!
We used Soderberg Pavilion Café on the Quartermile as our base, and offered cake and coffee to the members and the volunteers who brought them. It was brilliant to see volunteers in action again, and to meet up with people face to face.
The day was a great success, and sun even came out for us!
We're gradually opening up, and offering more bookings and outings to Arts Access members, as well as more volunteering opportunities. Email us for more information.
Arts Access During Covid-19 2020
Artlink's Arts Access service has been running for over 35 years, helping people who need support to go out to arts events with a volunteer driver/companion.
The great thing about Arts Access is its variety and flexibility. Our 200 clients range in age from their early 20s to over 100. People live in many different situations, some with families, some alone, others in supported accommodation, care homes, and hospitals. Over 100 volunteers come from all walks of life, from artists and archaeologists to physiotherapists, doctors and IT specialists. What unites us all is our love of going out together, and enjoying all kinds of arts events, including live performances, cultural talks, musicals, exhibitions, concerts and films.
The Covid-19 crisis has been difficult for Arts Access. Theatres and venues have been closed, and performances have been cancelled and rescheduled far into 2021. Many of our clients are shielding or have health conditions which make them particularly vulnerable to Covid-19, and others require physical support – perhaps an arm for guiding or balance – which social distancing guidelines prohibits. While online cultural content has blossomed, many of the people we work with don't have internet access.
Working with the Scottish Storytelling Centre this summer, we arranged socially distanced storytelling.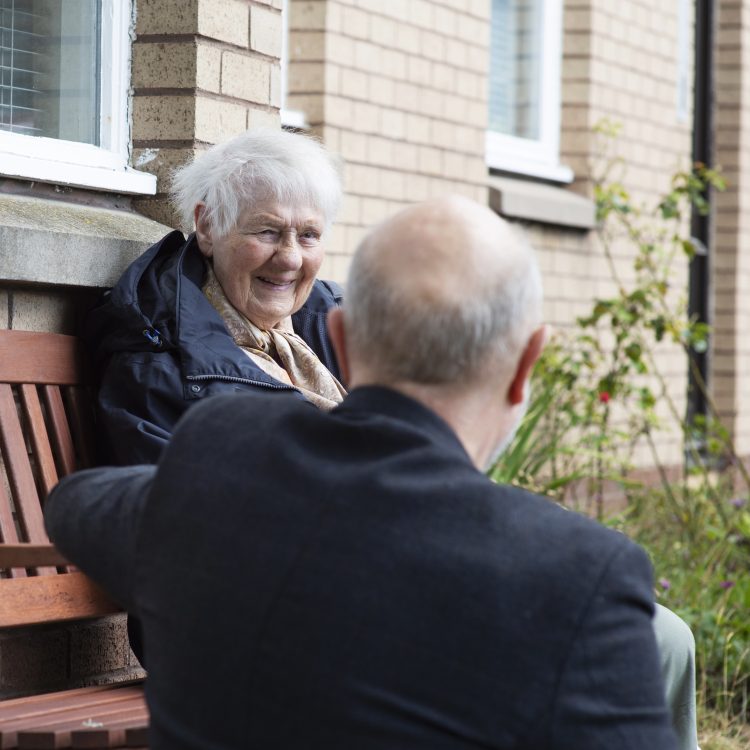 Storytellers were matched to people based on their interests and experiences, and we travelled to Sweden and Kenya while dodging the drizzle in our Edinburgh gardens. Being together and having this face to face contact was so cheering and positive, that we are planning to offer more of these sessions during the Scottish International Storytelling Festival in October.
Volunteers have been staying in touch with our clients with regular phone calls, maintaining relationships which have been nurtured over the years. We want to try to harness this resource of goodwill and communication, and plan to gather stories about past outings, and what Arts Access means to people. We hope that collating these stories will highlight the importance and longevity of the project, and help us to feel optimistic about what the future will bring.