ARTLINK & COVID-19

We are working hard to respond positively to the challenges that social distancing and self-isolation bring.
We are commited to work with you to keep you connected, find new outlets for your creative interests and relieve boredom when it comes. We imagine this will take many interesting forms as we navigate our way around different ways of communicating. We really appreciate the ideas and enthusiasm already shown and are quickly learning that these emerging ways of working are both inspiring and hopeful. 
We will try and keep you informed of our plans as they evolve over the coming days and weeks. We will post updates here and on Facebook, Twitter  and Instagram.
For now, dip into our new YouTube channel. Tune in to ArtlinkTV to get a wee taste of things to come.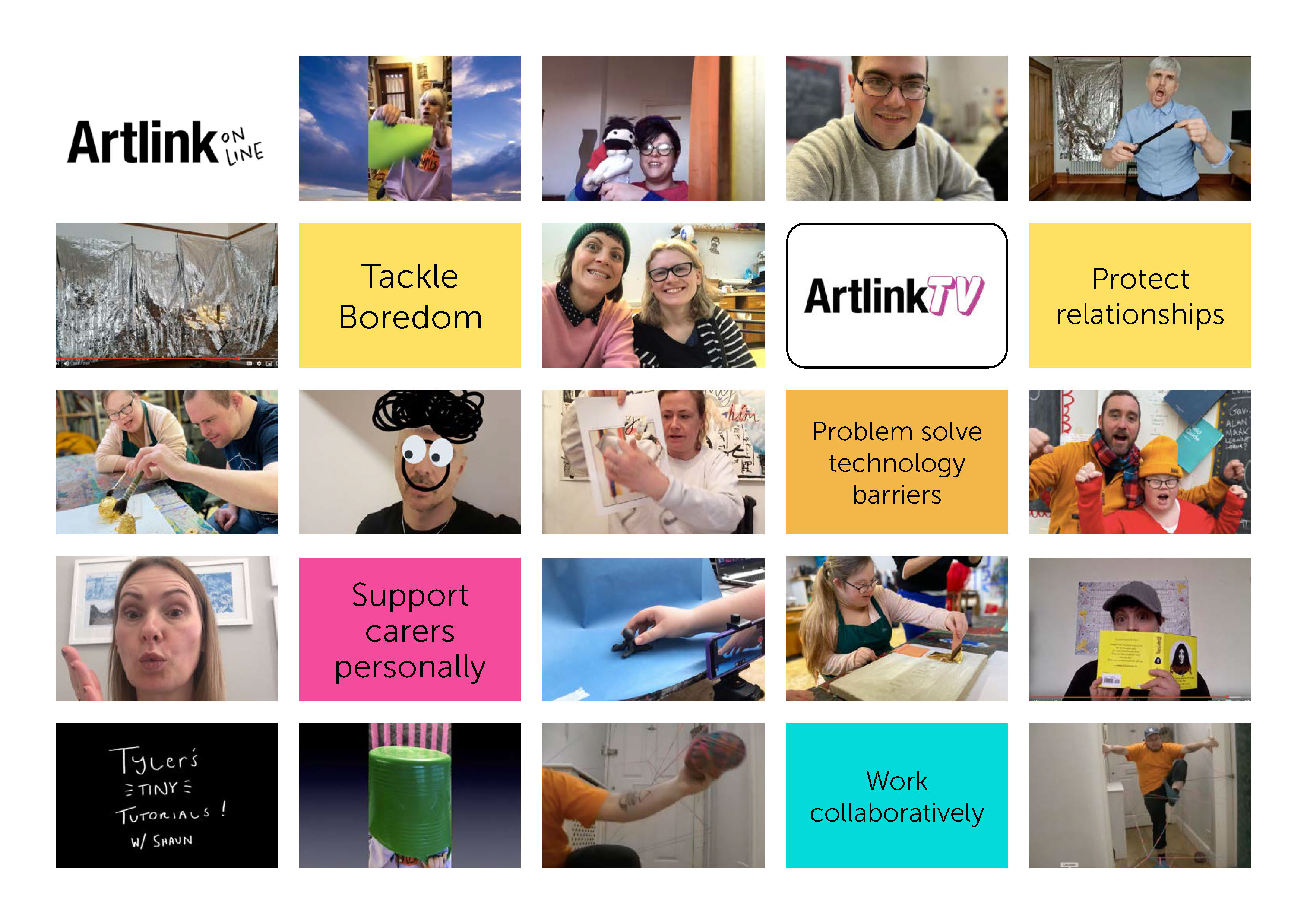 All Artlink staff are working from home and if you need to get in touch with us, please use info@artlinkedinburgh.co.uk to contact us or if your enquiries are urgent contact us on 07921392478 for Arts Access and 07928823842 for all other enquiries.
Stay safe,
The Artlink Team