I WANT YOUR MEAT & CHEESE, BLOOD & PIE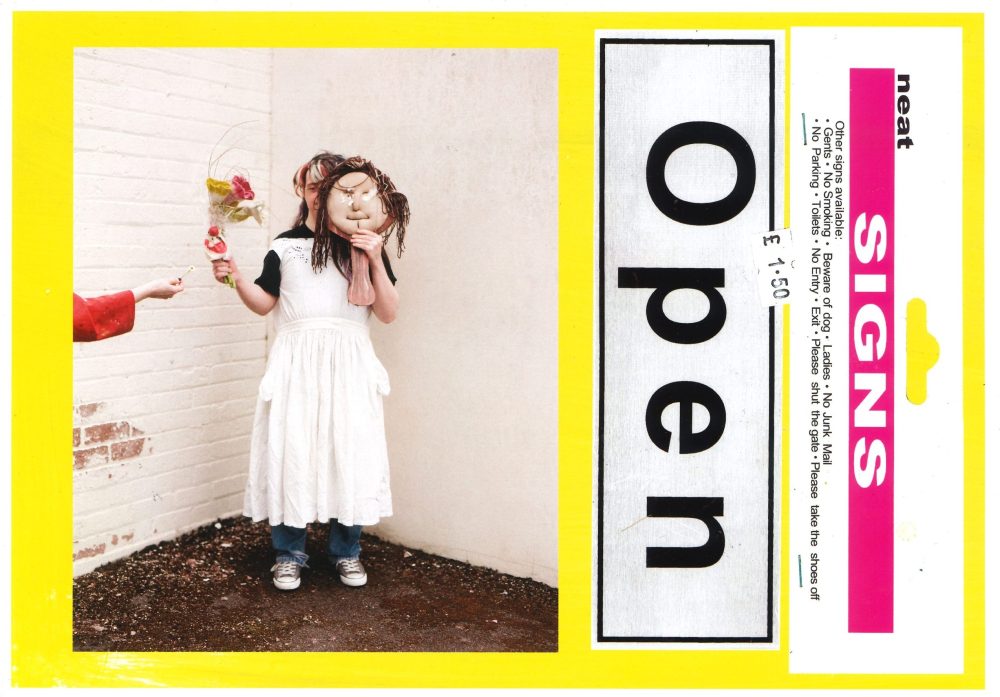 "I want your meat & cheese, blood & pie" is a collaborative picture book from British artists, Julie Verhoeven and Alan Faulds, whose works – created in response to each other – are layered and collaged together in the publication.
The two share a passion for pop culture, fashion, performance art, the macabre, and cheesy corn snacks. Their mutual friend, Laura Alridge, from KMAdotcom, proposed that Alan and Julie meet online, to see if they could inspire each other during lockdown.
And they did. ''Meeting Alan and riffing off his work has had an immense effect on me and my artistic output'', Verhoeven says. ''I have been re-energised to draw again and care less about the outcome, or how the work is perceived, but to simply enjoy the ride. Alan has a fearless energy and deft skill with the brush and pen. His impromptu performances are infectious and joyful, and his kindly spirit has affected my attitude to life and work no end'', Verhoeven explains.
Over the course of 18 months, Alan and Julie met online weekly, created work together, and developed a special friendship. Every week, the pair would prepare sources and inspirations on which they would both draw, and a playlist to which they would dance. In their sessions they would dress up, apply make-up, then come together with their props. There was no clear-cut process of making work however: the duo worked intuitively, amusingly ''flying by the seat of our pants'', as Verhoeven put it.
This book is a way to formalise their work, but without structure. Pen drawings, painted illustrations, collages of images, and photos of their guises are cut-up and combined on the pages. The publication consists of sketches and outcomes of their meetings, and reflects their developing relationship, documented by photographer Annie Collinge. ''Our work in response to each other and together is a riotous, flavoursome mix of fashion, horror and humour, with a cheesy top. We enjoy masquerading and moving to the music and trust that the creative outcome is an honest, unfiltered and visceral'', Verhoeven states.
"I want your meat & cheese, blood & pie" is a playful, funny and sometimes dark picture book for anyone who is open and curious. "Collaborating with Alan has taught me to care less about how my work might be perceived. It's very freeing. For starters, I hope our book has that vibe and sense of urgency." says Julie, "Everybody is an amazing artist." adds Alan Faulds.
Buy the book from Baron Books one of the finest art book stockist in the country.
Read more about Julie's and Alan's collaborative work on SHOWstudio
The project is supported by:
OUR PROGRAMMES