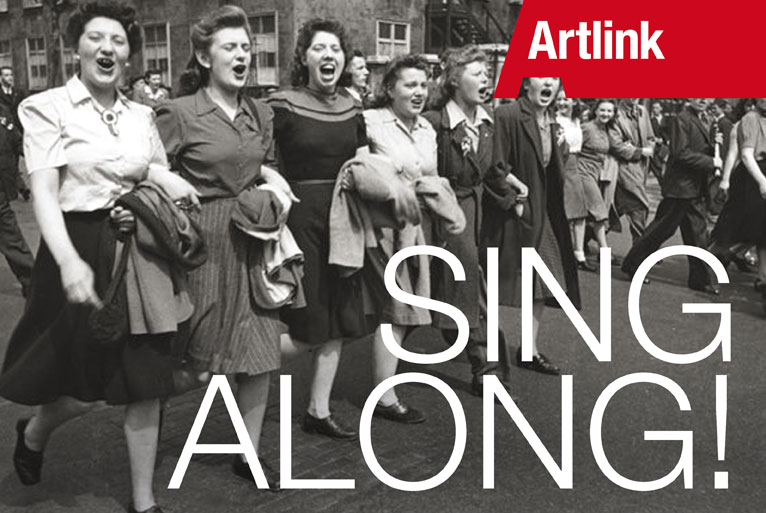 In July the Western General Hospital Choir entertained patients at the Royal Victoria Building with songs from the Beatles to musical numbers from Les Mis. We explore how it came into being….
The choir is very much chaplain Liz Markey's brainchild and started with a chat about her involvement in the Artlink Crafty Lunches. She had enjoyed the sociable, relaxing atmosphere of the sessions and the new skills gained. In conversation we soon arrived at an idea of where to take these positive experiences next; how about a staff choir where people come together, relax and sing a few songs together?  We liked it immediately.
Luckily enough we have Nicky at Artlink to design lovely posters.  We set about advertising the opportunity to join the new staff choir and were really pleased to be met by an enthusiastic response.
Under the leadership of Liz we soon established strong core of regular singers with others dropping in and out of the 45 minute lunch time session as their schedules allowed. Within a few months the choir was ready to perform: 'Last December we went round the wards in the RVB singing carols for patients-thereby giving purpose to our fun. The event was enjoyed greatly by the patients and indeed ourselves'.
This summer we visited the wards again to great acclaim!
Please contact Vanessa or Kirsty for further information info@artlinkedinburgh.co.uk .