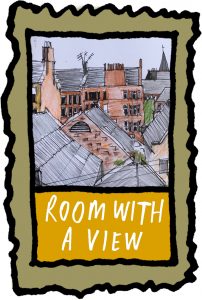 Artlink would love to see what you see outside your window.
Draw, paint, collage – or even photograph – the view from one of your windows (or doorway, or balcony etc) and send a photo of it to: glasshouses@artlinkedinburgh.co.uk.
We will not include people's names, but by sending the images to us you are giving us permission to share these artworks online so that others can see the wonderful work produced. Please include a rough location so people can know the area the view is from.