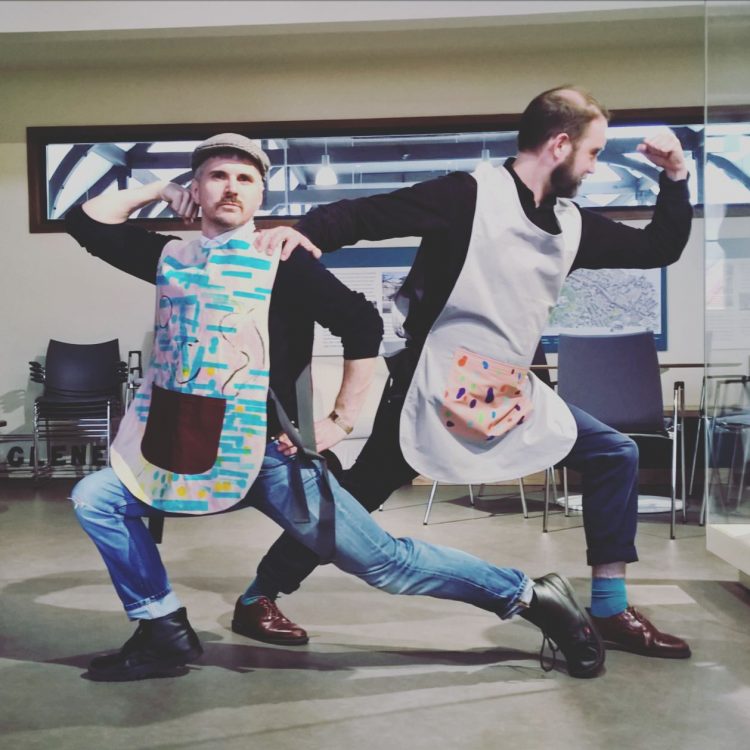 an exhibition at Dalkeith Museum
The Corn Exchange,200 High St, Dalkeith. Midlothian EH22 1AZ
Tuesday 14th Feb to Friday 10th March 2017
Opening Times Tues 10-3, Wed 10-3, Thurs 10.30-4, Fri 10-3 and Sat 4th March 10-3
This slideshow requires JavaScript.
At a time of great inequality, where difference divides us, there is a small group of artists working together in Midlothian who are quietly turning discrimination on its head.
KMAdotcom are visual artists, some of who have learning disabilities and some who do not.  The group formed a few years ago, within what was a traditional learning disability workshop. They found that as they worked together, they had more in common than they thought and the dynamics of the workshop began to change.
Their working practice is based on finding different ways of making artworks together, without over-thinking or taking themselves too seriously, finding a common language, based on actions and not words.
Recently KMAdotcom were approached by Fiona Maher, Heritage Officer at the Corn Exchange (a cultural post within Melville Housing) to make work in response to the artefacts on show in the museum.  They visited the museum many times, stood in the empty shell of the Corn Exchange before they started renovations; held bricks made in local brickworks and looked at costumes from years gone by. Back in the studio, they threw funny looking cushion-like bricks up into the rafters hoping that they would get stuck, cheering as they did so. They made strange-looking costumes and balanced soft objects on the other person's head. They shouted out humorous made-up slogans that whilst funny were important to them and the way they develop their ideas.
The work on show is the group's response to the building and the museum collection.
As one of the artists put it, "No matter how we communicate, at the centre of our group is the freedom to have fun and how we use that to make art together. We know this is not a typical practice but we understand that this approach is important, not only to other artists but to everyone'.
For more information contact Alison Stirling alison@artlinkedinburgh.co.uk